Maternal and Child Health
Inequities in our healthcare system perpetuate systemic barriers and create challenges for many expectant parents and birthing people, resulting in negative health outcomes. We're reimagining maternal and postpartum care to ensure everyone receives support they deserve.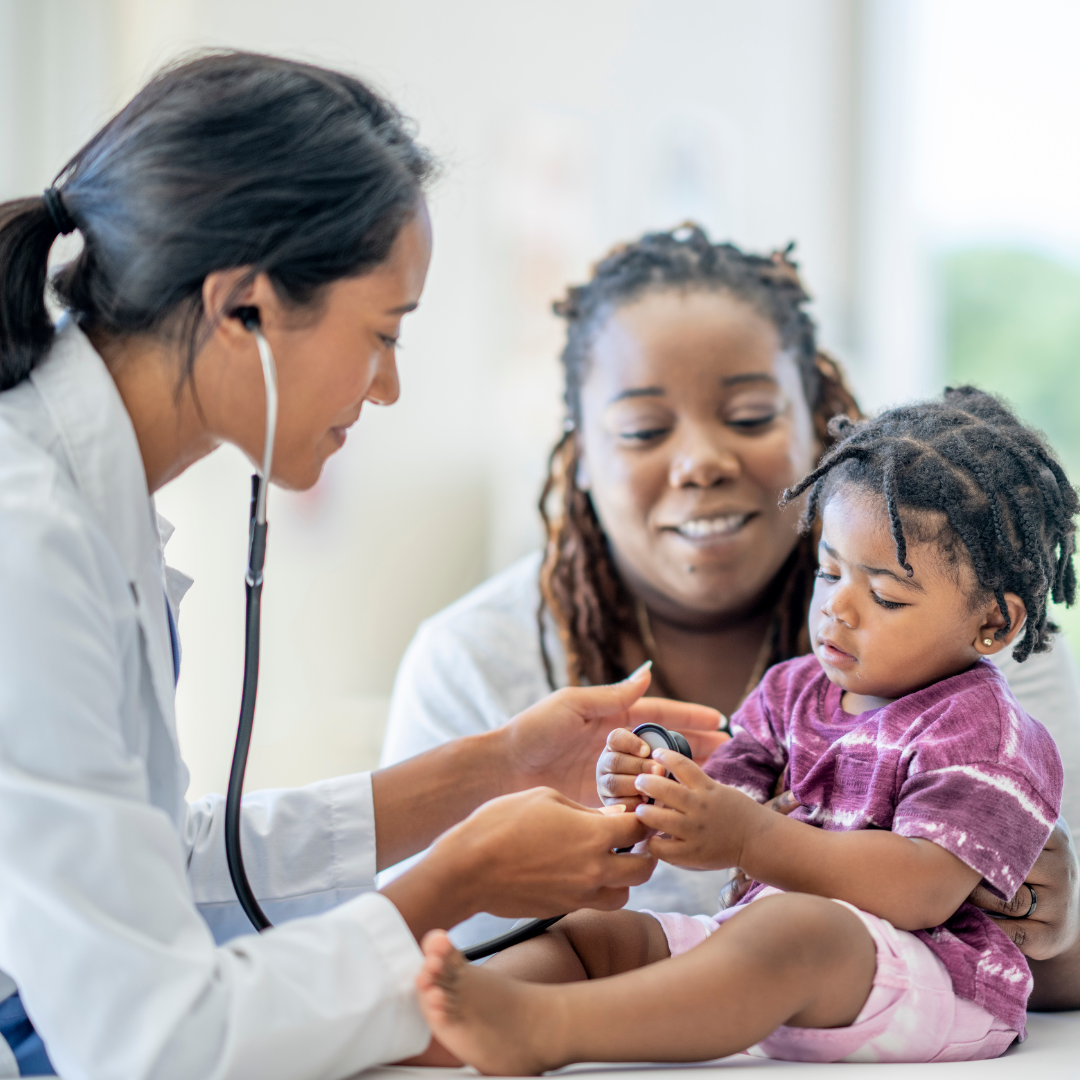 Expectant and new parents in the U.S. often face a complex and dangerous barriers to healthcare. Women of color, especially, encounter harmful access issues, racial discrimination, and other challenges. In New York, we are working toward improving systems and policies and expanding maternal health caregiving to provide both high-quality services and supportive resources to set new families up for success during this critical life phase.
Two times
Black women are more than twice as likely as white women to experience infant mortality in the first year of life.
Four times
Black women in the U.S. are four times more likely to die during pregnancy and childbirth than white women.
Our Goal
Our work unites health care systems, community-based organizations, and parents of color to address one of the most urgent issues facing our communities. By improving access to public benefits and essential services, we empower caregivers to provide comprehensive support throughout pregnancy and postpartum. Together, we can improve health outcomes for New York parents and families.
Streamline and Simplify Access to Public Health Benefits
We work with the Brownsville Multi Service Family Health and Wellness Centers to increase the number of prenatal patients receiving support. We test promising practices designed to streamline benefit program enrollment. This allows us to help more eligible individuals access national assistance benefits.
Health Leads continues to work with local maternal health organizations in New York, like the Brooklyn Perinatal Network, to promote community-led and designed resource networks. This improves collaboration between agencies and stakeholders.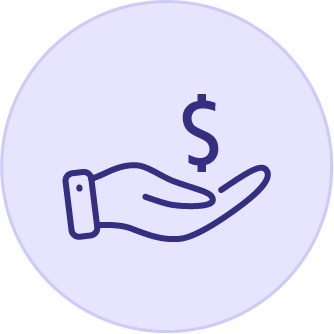 Streamlining access to WIC and SNAP benefits
Our findings will inform statewide strategies to continue increasing enrollment.
Establishing a living wage standard for NYC doulas
A statewide Medicaid reimbursement helps more individuals become doulas.
Implementing standards for doula-friendly hospitals
Allows patients and doulas to know they're in good hands.
Connecting clinics and communities
We're making it easier for parents to access resources and support.
Args
post_type
post_status
publish
posts_per_page
1
post__not_in
tax_query

| | |
| --- | --- |
| 0 | Array ( [relation] => OR [0] => Array ( [taxonomy] => category [field] => slug [terms] => Array ( [0] => maternal-child-care ) [operator] => IN ) ) |

paged
1
orderby
meta_query
Module Settings
| | |
| --- | --- |
| post_type_choose | off|on|off|off|off|off|off|off|off|off|off |
| loop_style | custom_loop_layout |
| shortcode_name | [de_loop_template_shortcode] |
| loop_templates | divi-blog |
| custom_loop_template | none |
| loop_layout | 8720 |
| filter_update_animation | load-6 |
| no_posts_layout | none |
| no_posts_layout_text | Sorry, No posts. |
| is_main_loop | on |
| include_current_terms | off |
| show_empty_onload | off |
| post_status | publish |
| show_current_post | off |
| posts_number | 1 |
| post_offset | 0 |
| post_display_type | default |
| saved_type | wishlist |
| acf_linked_acf | none |
| related_content | categories |
| related_acf_field | none |
| related_content_categories | default |
| is_category_loop | off |
| disable_sticky_posts | off |
| specific_post_objects | off |
| related_content_tags | default |
| tax_name_related | none |
| acf_name_related | none |
| include_cats | maternal-child-care |
| custom_tax_choose | post |
| acf_name | none |
| include_sticky_posts | on |
| include_sticky_posts_only | off |
| onload_tax_choose | post |
| sort_order | date |
| acf_sort_field | none |
| acf_sort_type | string |
| acf_date_picker_field | none |
| acf_date_picker_method | default |
| acf_date_picker_custom_day | 30 |
| order_asc_desc | DESC |
| sec_acf_sort_field | none |
| sec_acf_sort_type | string |
| sec_acf_date_picker_field | none |
| sec_order_asc_desc | ASC |
| enable_loadmore | off |
| pagination_position | bottom |
| scrollto | on |
| scrollto_fine_tune | 0px |
| loadmore_text | Load More |
| loadmore_text_loading | Loading... |
| enable_resultcount | off |
| resultcount_position | right |
| result_count_single_text | Showing the single result |
| result_count_all_text | Showing all %d results |
| result_count_pagination_text | Showing %d-%d of %d results |
| has_map | off |
| map_all_posts | off |
| map_all_posts_limit | -1 |
| map_infoview_layout | none |
| map_infoview_layout_ajax | off |
| hide_marker_label | off |
| map_cluster | on |
| link_whole_gird | off |
| link_whole_gird_external | off |
| external_acf | none |
| content_section_layout | none |
| grid_layout | grid |
| columns | 1 |
| columns_tablet | 1 |
| columns_mobile | 1 |
| custom_gutter_width | off |
| grid_list_default | list |
| grid_list_position | left |
| grid_list_cookie_time | 30 |
| grid_view_icon | ||divi||400 |
| list_view_icon | ||fa||900 |
| icon_padding | 7px|7px|7px|7px |
| icon_margin | 0px|10px|0px|0px |
| enable_overlay | on |
| show_featured_image | on |
| show_read_more | off |
| read_more_text | Read More |
| show_author | on |
| show_date | on |
| date_format | F j, Y |
| show_categories | on |
| show_content | off |
| excerpt_length | 270 |
| excerpt_more | ... |
| show_comments | off |
| meta_separator | | |
| content_visibility | hover |
| image_hover_animation | none |
| loop_template_content_alignment | center_center |
| loop_template_color_theme | light |
| loop_template_same_height | on |
| image_min_height | 150px |
| image_max_height | 500px |
| _builder_version | 4.23 |
| _module_preset | default |
| title_font_size | 14px |
| title_letter_spacing | 0px |
| title_line_height | 1em |
| excerpt_font_size | 14px |
| excerpt_letter_spacing | 0px |
| excerpt_line_height | 1em |
| loop_template_meta_font_size | 14px |
| loop_template_meta_letter_spacing | 0px |
| loop_template_meta_line_height | 1em |
| loop_template_meta_a_font_size | 14px |
| loop_template_meta_a_letter_spacing | 0px |
| loop_template_meta_a_line_height | 1em |
| loop_template_a_font_size | 14px |
| loop_template_a_letter_spacing | 0px |
| loop_template_a_line_height | 1em |
| background_enable_color | on |
| use_background_color_gradient | off |
| background_color_gradient_repeat | off |
| background_color_gradient_type | linear |
| background_color_gradient_direction | 180deg |
| background_color_gradient_direction_radial | center |
| background_color_gradient_stops | #2b87da 0%|#29c4a9 100% |
| background_color_gradient_unit | % |
| background_color_gradient_overlays_image | off |
| background_color_gradient_start | #2b87da |
| background_color_gradient_start_position | 0% |
| background_color_gradient_end | #29c4a9 |
| background_color_gradient_end_position | 100% |
| background_enable_image | on |
| parallax | off |
| parallax_method | on |
| background_size | cover |
| background_image_width | auto |
| background_image_height | auto |
| background_position | center |
| background_horizontal_offset | 0 |
| background_vertical_offset | 0 |
| background_repeat | no-repeat |
| background_blend | normal |
| background_enable_video_mp4 | on |
| background_enable_video_webm | on |
| allow_player_pause | off |
| background_video_pause_outside_viewport | on |
| background_enable_pattern_style | off |
| background_pattern_style | polka-dots |
| background_pattern_color | rgba(0,0,0,0.2) |
| background_pattern_size | initial |
| background_pattern_width | auto |
| background_pattern_height | auto |
| background_pattern_repeat_origin | top_left |
| background_pattern_horizontal_offset | 0 |
| background_pattern_vertical_offset | 0 |
| background_pattern_repeat | repeat |
| background_pattern_blend_mode | normal |
| background_enable_mask_style | off |
| background_mask_style | layer-blob |
| background_mask_color | #ffffff |
| background_mask_aspect_ratio | landscape |
| background_mask_size | stretch |
| background_mask_width | auto |
| background_mask_height | auto |
| background_mask_position | center |
| background_mask_horizontal_offset | 0 |
| background_mask_vertical_offset | 0 |
| background_mask_blend_mode | normal |
| custom_button | off |
| button_text_size | 18 |
| button_bg_use_color_gradient | off |
| button_bg_color_gradient_repeat | off |
| button_bg_color_gradient_type | linear |
| button_bg_color_gradient_direction | 180deg |
| button_bg_color_gradient_direction_radial | center |
| button_bg_color_gradient_stops | #2b87da 0%|#29c4a9 100% |
| button_bg_color_gradient_unit | % |
| button_bg_color_gradient_overlays_image | off |
| button_bg_color_gradient_start | #2b87da |
| button_bg_color_gradient_start_position | 0% |
| button_bg_color_gradient_end | #29c4a9 |
| button_bg_color_gradient_end_position | 100% |
| button_bg_enable_image | on |
| button_bg_parallax | off |
| button_bg_parallax_method | on |
| button_bg_size | cover |
| button_bg_image_width | auto |
| button_bg_image_height | auto |
| button_bg_position | center |
| button_bg_horizontal_offset | 0 |
| button_bg_vertical_offset | 0 |
| button_bg_repeat | no-repeat |
| button_bg_blend | normal |
| button_bg_enable_video_mp4 | on |
| button_bg_enable_video_webm | on |
| button_bg_allow_player_pause | off |
| button_bg_video_pause_outside_viewport | on |
| button_use_icon | on |
| button_icon_placement | right |
| button_on_hover | on |
| positioning | none |
| position_origin_a | top_left |
| position_origin_f | top_left |
| position_origin_r | top_left |
| width | auto |
| max_width | none |
| min_height | auto |
| height | auto |
| max_height | none |
| filter_hue_rotate | 0deg |
| filter_saturate | 100% |
| filter_brightness | 100% |
| filter_contrast | 100% |
| filter_invert | 0% |
| filter_sepia | 0% |
| filter_opacity | 100% |
| filter_blur | 0px |
| mix_blend_mode | normal |
| animation_style | none |
| animation_direction | center |
| animation_duration | 1000ms |
| animation_delay | 0ms |
| animation_intensity_slide | 50% |
| animation_intensity_zoom | 50% |
| animation_intensity_flip | 50% |
| animation_intensity_fold | 50% |
| animation_intensity_roll | 50% |
| animation_starting_opacity | 0% |
| animation_speed_curve | ease-in-out |
| animation_repeat | once |
| hover_transition_duration | 300ms |
| hover_transition_delay | 0ms |
| hover_transition_speed_curve | ease |
| link_option_url_new_window | off |
| sticky_position | none |
| sticky_offset_top | 0px |
| sticky_offset_bottom | 0px |
| sticky_limit_top | none |
| sticky_limit_bottom | none |
| sticky_offset_surrounding | on |
| sticky_transition | on |
| motion_trigger_start | middle |
| hover_enabled | 0 |
| title_text_shadow_style | none |
| title_text_shadow_horizontal_length | 0em |
| title_text_shadow_vertical_length | 0em |
| title_text_shadow_blur_strength | 0em |
| title_text_shadow_color | rgba(0,0,0,0.4) |
| excerpt_text_shadow_style | none |
| excerpt_text_shadow_horizontal_length | 0em |
| excerpt_text_shadow_vertical_length | 0em |
| excerpt_text_shadow_blur_strength | 0em |
| excerpt_text_shadow_color | rgba(0,0,0,0.4) |
| loop_template_meta_text_shadow_style | none |
| loop_template_meta_text_shadow_horizontal_length | 0em |
| loop_template_meta_text_shadow_vertical_length | 0em |
| loop_template_meta_text_shadow_blur_strength | 0em |
| loop_template_meta_text_shadow_color | rgba(0,0,0,0.4) |
| loop_template_meta_a_text_shadow_style | none |
| loop_template_meta_a_text_shadow_horizontal_length | 0em |
| loop_template_meta_a_text_shadow_vertical_length | 0em |
| loop_template_meta_a_text_shadow_blur_strength | 0em |
| loop_template_meta_a_text_shadow_color | rgba(0,0,0,0.4) |
| loop_template_a_text_shadow_style | none |
| loop_template_a_text_shadow_horizontal_length | 0em |
| loop_template_a_text_shadow_vertical_length | 0em |
| loop_template_a_text_shadow_blur_strength | 0em |
| loop_template_a_text_shadow_color | rgba(0,0,0,0.4) |
| button_text_shadow_style | none |
| button_text_shadow_horizontal_length | 0em |
| button_text_shadow_vertical_length | 0em |
| button_text_shadow_blur_strength | 0em |
| button_text_shadow_color | rgba(0,0,0,0.4) |
| box_shadow_style | none |
| box_shadow_color | rgba(0,0,0,0.3) |
| box_shadow_position | outer |
| box_shadow_style_product | none |
| box_shadow_color_product | rgba(0,0,0,0.3) |
| box_shadow_position_product | outer |
| box_shadow_style_grid_list_view_button | none |
| box_shadow_color_grid_list_view_button | rgba(0,0,0,0.3) |
| box_shadow_position_grid_list_view_button | outer |
| box_shadow_style_button | none |
| box_shadow_color_button | rgba(0,0,0,0.3) |
| box_shadow_position_button | outer |
| text_shadow_style | none |
| text_shadow_horizontal_length | 0em |
| text_shadow_vertical_length | 0em |
| text_shadow_blur_strength | 0em |
| text_shadow_color | rgba(0,0,0,0.4) |
| disabled | off |
| global_colors_info | {} |
Args
post_type
post_status
publish
posts_per_page
1
post__not_in
tax_query

| | |
| --- | --- |
| 0 | Array ( [relation] => OR [0] => Array ( [taxonomy] => category [field] => slug [terms] => Array ( [0] => maternal-child-care ) [operator] => IN ) ) |

paged
1
orderby
meta_query
Module Settings
| | |
| --- | --- |
| post_type_choose | off|on|off|off|off|off|off|off|off|off|off |
| loop_style | custom_loop_layout |
| shortcode_name | [de_loop_template_shortcode] |
| loop_templates | divi-blog |
| custom_loop_template | none |
| loop_layout | 8720 |
| filter_update_animation | load-6 |
| no_posts_layout | none |
| no_posts_layout_text | Sorry, No posts. |
| is_main_loop | on |
| include_current_terms | off |
| show_empty_onload | off |
| post_status | publish |
| show_current_post | off |
| posts_number | 1 |
| post_offset | 1 |
| post_display_type | default |
| saved_type | wishlist |
| acf_linked_acf | none |
| related_content | categories |
| related_acf_field | none |
| related_content_categories | default |
| is_category_loop | off |
| disable_sticky_posts | off |
| specific_post_objects | off |
| related_content_tags | default |
| tax_name_related | none |
| acf_name_related | none |
| include_cats | maternal-child-care |
| custom_tax_choose | post |
| acf_name | none |
| include_sticky_posts | on |
| include_sticky_posts_only | off |
| onload_tax_choose | post |
| sort_order | date |
| acf_sort_field | none |
| acf_sort_type | string |
| acf_date_picker_field | none |
| acf_date_picker_method | default |
| acf_date_picker_custom_day | 30 |
| order_asc_desc | DESC |
| sec_acf_sort_field | none |
| sec_acf_sort_type | string |
| sec_acf_date_picker_field | none |
| sec_order_asc_desc | ASC |
| enable_loadmore | off |
| pagination_position | bottom |
| scrollto | on |
| scrollto_fine_tune | 0px |
| loadmore_text | Load More |
| loadmore_text_loading | Loading... |
| enable_resultcount | off |
| resultcount_position | right |
| result_count_single_text | Showing the single result |
| result_count_all_text | Showing all %d results |
| result_count_pagination_text | Showing %d-%d of %d results |
| has_map | off |
| map_all_posts | off |
| map_all_posts_limit | -1 |
| map_infoview_layout | none |
| map_infoview_layout_ajax | off |
| hide_marker_label | off |
| map_cluster | on |
| link_whole_gird | off |
| link_whole_gird_external | off |
| external_acf | none |
| content_section_layout | none |
| grid_layout | grid |
| columns | 1 |
| columns_tablet | 1 |
| columns_mobile | 1 |
| custom_gutter_width | off |
| grid_list_default | list |
| grid_list_position | left |
| grid_list_cookie_time | 30 |
| grid_view_icon | ||divi||400 |
| list_view_icon | ||fa||900 |
| icon_padding | 7px|7px|7px|7px |
| icon_margin | 0px|10px|0px|0px |
| enable_overlay | on |
| show_featured_image | on |
| show_read_more | off |
| read_more_text | Read More |
| show_author | on |
| show_date | on |
| date_format | F j, Y |
| show_categories | on |
| show_content | off |
| excerpt_length | 270 |
| excerpt_more | ... |
| show_comments | off |
| meta_separator | | |
| content_visibility | hover |
| image_hover_animation | none |
| loop_template_content_alignment | center_center |
| loop_template_color_theme | light |
| loop_template_same_height | on |
| image_min_height | 150px |
| image_max_height | 500px |
| admin_label | Archive Loop - Divi Machine (offset) |
| _builder_version | 4.23 |
| _module_preset | default |
| title_font_size | 14px |
| title_letter_spacing | 0px |
| title_line_height | 1em |
| excerpt_font_size | 14px |
| excerpt_letter_spacing | 0px |
| excerpt_line_height | 1em |
| loop_template_meta_font_size | 14px |
| loop_template_meta_letter_spacing | 0px |
| loop_template_meta_line_height | 1em |
| loop_template_meta_a_font_size | 14px |
| loop_template_meta_a_letter_spacing | 0px |
| loop_template_meta_a_line_height | 1em |
| loop_template_a_font_size | 14px |
| loop_template_a_letter_spacing | 0px |
| loop_template_a_line_height | 1em |
| background_enable_color | on |
| use_background_color_gradient | off |
| background_color_gradient_repeat | off |
| background_color_gradient_type | linear |
| background_color_gradient_direction | 180deg |
| background_color_gradient_direction_radial | center |
| background_color_gradient_stops | #2b87da 0%|#29c4a9 100% |
| background_color_gradient_unit | % |
| background_color_gradient_overlays_image | off |
| background_color_gradient_start | #2b87da |
| background_color_gradient_start_position | 0% |
| background_color_gradient_end | #29c4a9 |
| background_color_gradient_end_position | 100% |
| background_enable_image | on |
| parallax | off |
| parallax_method | on |
| background_size | cover |
| background_image_width | auto |
| background_image_height | auto |
| background_position | center |
| background_horizontal_offset | 0 |
| background_vertical_offset | 0 |
| background_repeat | no-repeat |
| background_blend | normal |
| background_enable_video_mp4 | on |
| background_enable_video_webm | on |
| allow_player_pause | off |
| background_video_pause_outside_viewport | on |
| background_enable_pattern_style | off |
| background_pattern_style | polka-dots |
| background_pattern_color | rgba(0,0,0,0.2) |
| background_pattern_size | initial |
| background_pattern_width | auto |
| background_pattern_height | auto |
| background_pattern_repeat_origin | top_left |
| background_pattern_horizontal_offset | 0 |
| background_pattern_vertical_offset | 0 |
| background_pattern_repeat | repeat |
| background_pattern_blend_mode | normal |
| background_enable_mask_style | off |
| background_mask_style | layer-blob |
| background_mask_color | #ffffff |
| background_mask_aspect_ratio | landscape |
| background_mask_size | stretch |
| background_mask_width | auto |
| background_mask_height | auto |
| background_mask_position | center |
| background_mask_horizontal_offset | 0 |
| background_mask_vertical_offset | 0 |
| background_mask_blend_mode | normal |
| custom_button | off |
| button_text_size | 18 |
| button_bg_use_color_gradient | off |
| button_bg_color_gradient_repeat | off |
| button_bg_color_gradient_type | linear |
| button_bg_color_gradient_direction | 180deg |
| button_bg_color_gradient_direction_radial | center |
| button_bg_color_gradient_stops | #2b87da 0%|#29c4a9 100% |
| button_bg_color_gradient_unit | % |
| button_bg_color_gradient_overlays_image | off |
| button_bg_color_gradient_start | #2b87da |
| button_bg_color_gradient_start_position | 0% |
| button_bg_color_gradient_end | #29c4a9 |
| button_bg_color_gradient_end_position | 100% |
| button_bg_enable_image | on |
| button_bg_parallax | off |
| button_bg_parallax_method | on |
| button_bg_size | cover |
| button_bg_image_width | auto |
| button_bg_image_height | auto |
| button_bg_position | center |
| button_bg_horizontal_offset | 0 |
| button_bg_vertical_offset | 0 |
| button_bg_repeat | no-repeat |
| button_bg_blend | normal |
| button_bg_enable_video_mp4 | on |
| button_bg_enable_video_webm | on |
| button_bg_allow_player_pause | off |
| button_bg_video_pause_outside_viewport | on |
| button_use_icon | on |
| button_icon_placement | right |
| button_on_hover | on |
| positioning | none |
| position_origin_a | top_left |
| position_origin_f | top_left |
| position_origin_r | top_left |
| width | auto |
| max_width | none |
| min_height | auto |
| height | auto |
| max_height | none |
| filter_hue_rotate | 0deg |
| filter_saturate | 100% |
| filter_brightness | 100% |
| filter_contrast | 100% |
| filter_invert | 0% |
| filter_sepia | 0% |
| filter_opacity | 100% |
| filter_blur | 0px |
| mix_blend_mode | normal |
| animation_style | none |
| animation_direction | center |
| animation_duration | 1000ms |
| animation_delay | 0ms |
| animation_intensity_slide | 50% |
| animation_intensity_zoom | 50% |
| animation_intensity_flip | 50% |
| animation_intensity_fold | 50% |
| animation_intensity_roll | 50% |
| animation_starting_opacity | 0% |
| animation_speed_curve | ease-in-out |
| animation_repeat | once |
| hover_transition_duration | 300ms |
| hover_transition_delay | 0ms |
| hover_transition_speed_curve | ease |
| link_option_url_new_window | off |
| sticky_position | none |
| sticky_offset_top | 0px |
| sticky_offset_bottom | 0px |
| sticky_limit_top | none |
| sticky_limit_bottom | none |
| sticky_offset_surrounding | on |
| sticky_transition | on |
| motion_trigger_start | middle |
| hover_enabled | 0 |
| title_text_shadow_style | none |
| title_text_shadow_horizontal_length | 0em |
| title_text_shadow_vertical_length | 0em |
| title_text_shadow_blur_strength | 0em |
| title_text_shadow_color | rgba(0,0,0,0.4) |
| excerpt_text_shadow_style | none |
| excerpt_text_shadow_horizontal_length | 0em |
| excerpt_text_shadow_vertical_length | 0em |
| excerpt_text_shadow_blur_strength | 0em |
| excerpt_text_shadow_color | rgba(0,0,0,0.4) |
| loop_template_meta_text_shadow_style | none |
| loop_template_meta_text_shadow_horizontal_length | 0em |
| loop_template_meta_text_shadow_vertical_length | 0em |
| loop_template_meta_text_shadow_blur_strength | 0em |
| loop_template_meta_text_shadow_color | rgba(0,0,0,0.4) |
| loop_template_meta_a_text_shadow_style | none |
| loop_template_meta_a_text_shadow_horizontal_length | 0em |
| loop_template_meta_a_text_shadow_vertical_length | 0em |
| loop_template_meta_a_text_shadow_blur_strength | 0em |
| loop_template_meta_a_text_shadow_color | rgba(0,0,0,0.4) |
| loop_template_a_text_shadow_style | none |
| loop_template_a_text_shadow_horizontal_length | 0em |
| loop_template_a_text_shadow_vertical_length | 0em |
| loop_template_a_text_shadow_blur_strength | 0em |
| loop_template_a_text_shadow_color | rgba(0,0,0,0.4) |
| button_text_shadow_style | none |
| button_text_shadow_horizontal_length | 0em |
| button_text_shadow_vertical_length | 0em |
| button_text_shadow_blur_strength | 0em |
| button_text_shadow_color | rgba(0,0,0,0.4) |
| box_shadow_style | none |
| box_shadow_color | rgba(0,0,0,0.3) |
| box_shadow_position | outer |
| box_shadow_style_product | none |
| box_shadow_color_product | rgba(0,0,0,0.3) |
| box_shadow_position_product | outer |
| box_shadow_style_grid_list_view_button | none |
| box_shadow_color_grid_list_view_button | rgba(0,0,0,0.3) |
| box_shadow_position_grid_list_view_button | outer |
| box_shadow_style_button | none |
| box_shadow_color_button | rgba(0,0,0,0.3) |
| box_shadow_position_button | outer |
| text_shadow_style | none |
| text_shadow_horizontal_length | 0em |
| text_shadow_vertical_length | 0em |
| text_shadow_blur_strength | 0em |
| text_shadow_color | rgba(0,0,0,0.4) |
| disabled | off |
| global_colors_info | {} |